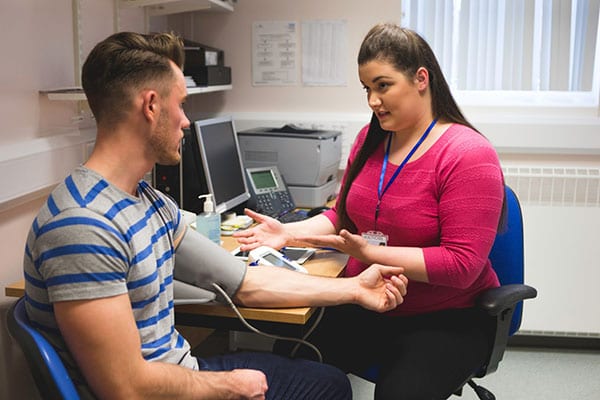 One of the cornerstones of your financial plan should be wealth protection and preservation. Income protection (IP), critical illness cover, and life insurance all deserve a place in your plan as they serve slightly different purposes. However, the one similarity they all share is that coverage must be secured before the need for protection arises.
As you can imagine, the coronavirus (COVID-19) outbreak has created widespread panic and has left many healthcare professionals — who run a higher risk of contracting the virus due to the exposure to sick patients — scrambling for a solution.
In uncertain times, you want the security of protection
Whilst the peak of the pandemic has passed, there are concerns of a second wave later this year. The last thing you want to worry about if you fall ill, is your finances. And if the worst-case scenario happens and you die, you don't want your loved ones to have added stress and worry of managing this during a devastating time. 
This is why coverage to protect your loved ones and provide for them financially in the event of a tragedy is of utmost importance. The catch is that you need to already have your cover in place in order to benefit from it.
Breakdown of types of cover:
Life Cover 
Ensures your family has the money they need to survive in the event of your death.

Ideal for outstanding mortgages as it is meant to replace the income that you earned while alive that will no longer be available to your family.

Depending on your policy, it can provide a cushion to deal with any unexpected expenses.

Payout is in the form of a one-time lump sum.
Income Protection
Designed to help you and your family weather the storm of an illness or injury.

Directly related to your income and usually pays out 50%-65% of your gross income (tax-free) while you are off work.

You can submit multiple claims during your policy term and payments can continue until retirement or death.

Read the fine print – some policies might have payout terms dependent on whether or not you can perform

any

job while others will dictate that you're unable to perform

your

job specifically.

A wider variety of illnesses are covered compared to Critical Illness Cover.
Critical Illness
Similar to Income Protection, the money received can be used to pay the mortgage, rent, bills, or even groceries.

The illnesses covered are more selective.

You can only make one claim during your term.

Payout is in the form of a lump-sum.
If you already have cover, it's wise to review your policy now to make sure your product is the most suitable for your situation. If you aren't covered, now is the time to act.
Case Study: the importance of protection

Dr Neil Haughton, Dental & Medical Financial Services client
Darren has been my IFA for 25 years, advising on all manner of financial planning issues, however, in one particular area, Darren's advice has proved invaluable. If it wasn't for his enthusiasm in extolling the merits of covering my health in the event of serious illness, I don't imagine I would ever have prioritised this insurance you never feel you would actually ever claim. 
Over the years, Darren has periodically and diligently reviewed my insurance requirements, replacing or topping up my cover as my circumstances have changed and taking advantage of the latest products to suit my occupation as a medical practitioner; the last substantive review in 2016 resulted in an overhaul to reflect my personal and business financial requirements and his recommendation took advantage of the very latest insurance coverage.
Darren's diligence when it comes to prioritising my personal and business financial protection really has paid off, as in January 2020 changes to my health meant that I had to make a claim against my critical illness cover.
We will all make adjustments to our lives following any serious health issues, but with the benefit of financial protection, my financial future is now more secure and the flexibility this affords me is hugely reassuring.
The services of an excellent and experienced IFA cannot be over-stated, and I convey my sincere thanks to Darren for his continued professional advice.
I would certainly recommend Darren to my peers; he is highly competent and very focused, particularly on matters of health and financial wellbeing.
Darren's response to Dr Haughton
Neil has been a highly valued client of my firm for many years; no IFA ever likes to take a call from a client regarding their health, but knowing that we had provided Neil with a "belt and braces" approach to financial protection planning, I take great pride from being able to reassure clients at that moment, that at least from a financial perspective, the prospects are greatly improved, and this allowed Neil to focus on the most important issue, that of his health and wellbeing.
Preparation is a key attribute when taking out financial protection cover, advisers cannot predict the future, but we can help clients form a contingency plan to cover all bases should one die or become unable to work for a while.
The result of needing to make a claim can be devastating, both emotionally and financially – for clients and their loved ones. The problem is that you never really know whether the cover you have is enough for what you need it for, until after you have to make a claim.
This is one of the main reasons why it is vital to regularly sit down with an independent financial adviser – we can help to review your financial assets to ascertain what cover you need, be it one of the three key tenets (life insurance, income protection and critical illness) or a combination; no financial strategy is fully comprehensive without a contingency plan for when things go catastrophically wrong.
Let's give you peace of mind
The crucial takeaway is that wealth protection is essential for providing medical professionals with the peace of mind they need to perform their jobs without worrying about the unexpected. An effective protection plan that prepares for any possibility is how you can achieve that.
Don't leave anything to chance – get in touch with an independent financial adviser today to review your current situation or discuss your concerns.
This does not constitute advice and advice should be sought in all instances before acting on it. The Financial Conduct Authority does not regulate tax advice. Dental and Medical Financial Services is an appointed representative of Best Practice IFA Group Limited, which is authorised and regulated by the Financial Conduct Authority.