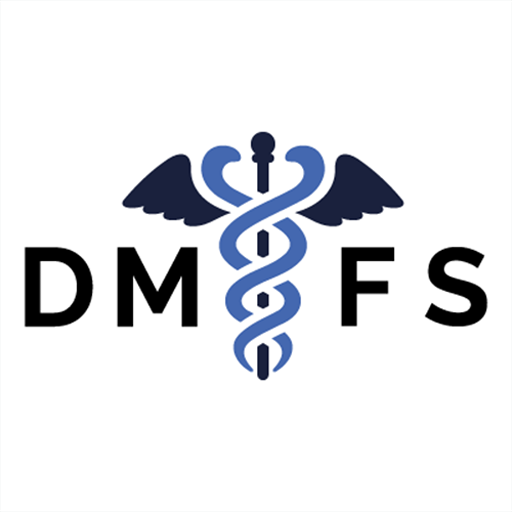 Dental and Medical Financial Services
Location: Sussex, Surrey, London
Medics Money Verified
Free initial first consultation
---
Review
---
"Very comprehensive, professional and reliable advice from the beginning. Always approachable." Vouched For review. Medics IFA is a specialist provider of financial advice for medical professionals. We understand the major financial decisions you make will have significant and life-changing consequences. Given its importance, seeking a professional independent financial adviser who you can trust, is worthwhile. Based just outside London, but covering the whole of the UK, our financial planners have a wealth of experience and knowledge, based on an understanding of the complex financial issues that doctors are faced with. We will work in partnership with you to meet your financial aspirations, recognising the importance of providing long-term, ongoing assistance and guidance.
Services offered:
Estate planning.
Investment advice
Life Insurance and Income protection
NHS Pension advice
Private Pension advice
---
Reviews
Darren Scott-Guinness was excellent Reassuring listened explained and very professional Will definitely use his services again
Jim
Consultant
Anaesthetics
---
Darren and Angela have been absolutely fantastic with advice, execution and completion of major financial changes in my life over the last three years. I feel much more secure now and have saved me substantial amounts to boot! Darren's knowledge is incredibly impressive and reassuring. He has provided sound advice about my NHS Pension on several occasions - with the advice being given with rapid turnaround and great flexibility - he has always proven to be easily available and responsive to my often panicked requests for help - his explanations clear the opaqueness that the pension scheme is to me! Thank you so much Darren and Angela. I wholeheartedly recommend Dental & Medical Financial Services. Wish I'd found them years ago. Darren gets all things in respect to finance for busy clinicians
Paul
Consultant
Medical
---
Darren and his team were absolutely fantastic at helping us re-mortgage our home, and providing life insurance. They explained the different options clearly and clarified any queries/ concerns promptly. The team helped us with our application and ensured that we secured the best deal possible, which has been invaluable. With such busy jobs and limited time, we really appreciated the time they took to help us with with the whole process, and would thoroughly recommend their service.
Julie
Consultant
Medical
---
With commercial and residential property mortgage. With life insurance.
Branko
GP - General Practitioner locum
GP
---
Excellent service- Darren arranged a mortgage and income protection. Great communication and an overall easy experience.
Rishi
GP - General Practitioner locum
GP
---
Very keen and knowledgeable, in all financial aspects but also could offer advice on the property purchase process. Darren gained my trust and respect from the first time we spoke on the phone, and always managed to reassure and guide us.
Patty
Consultant
Anaesthetics
---
Financial advisor for my mortgage and broker for the mortgage insurance, life insurance and critical illness . Excellent service overall, made the whole process very easy for us. The team was very approachable and friendly but at the same time kept high professional standards. Highly recommended.
Lampros
Clinical Fellow
Surgery
---
Darren went the extra mile to find us the right mortgage. He was very helpful and supportive during a changing and difficult property chain.
Adrian
Consultant
Speciality not listed
---
Helped me very efficiently with my successful mortgage application and life cover. This also applies to a previous application some years ago. Kept me updated and suitably reassured. I am very grateful
Stuart
Consultant
Surgery
---
Dental and Medical Financial Services arranged our mortgage for our home move, as well as life and critical illness insurance. The service was fantastic, with competitive quotes sourced and the communication and responsiveness throughout the process was great which took a lot of the stress away. Would highly recommend to anyone considering using their services
Rachel
ST3-ST6
Medical
---
Mortgage advice and arrangement Life and critical illness insurance Tax planning and lifetime allowance calculation
Matt
Consultant
Medical
---
The service we received from Darren and the team was superb right from the start. Darren and Angela were both incredibly professional, attentive, helpful, reliable and responsive at all times. No question was too small. Both Darren and Angela were incredibly happy to communicate via both email and telephone. Darren was able to help us and provide good advice and a good plan (considering the sometimes 'complicated' pay of doctors both in regular work and locum work) regarding mortgage and different aspects of financial cover as we wanted (for my wife and I combined). Darren listened to our needs and views at all times. I would not hesitate to recommend Darren and his team to others.
Arjun
ST3-ST6
Paediatrics and child health
---
Darren was very helpful in finding me income protection insurance and life insurance. I found the forms difficult to navigate but Darren made time to talk me through them and to help me find a scheme that suited my needs. It is piece of mind now that it's all set up.
Sarah
CT1 / ST1
Ophthalmology
---
Arranging a mortgage
Darren
GP - General Practitioner locum
Speciality not listed
---
I alway have a difficult time with obtaining heath insurance on normal terms as the insurance screening tests have always (and will always) turn up false positive results. Dental and Medical have always fought my corner and have even funded further investigations to 'clear' my health record. They have always gone above and beyond.
Henry
Consultant
Surgery
---
Darren and his team have been fantastic and helped me with a variety of things including mortgages, life and critical illness insurance, financial planning and pension tax calculation. He is professional, approachable and always keen to help. I wholeheartedly recommend his services.
brijesh
Consultant
Surgery
---
Excellent advice for mortgages and financial planning, I will be sure to return. Darren was excellent throughout.
MP
ST3-ST6
Anaesthetics
---
To get life insurance and income protection
Cissy
CT1 / ST1
Psychiatry
---
Darren @ Dental & Medical has provided me with excellent advice from the start. He is hugely knowledgeable, endlessly patient and the consummate professional. The service from his company has been absolutely outstanding and I cannot recommend him highly enough.
Kelvin
Consultant
Surgery
---
Helpful assessments for pensions as well as general financial advice and mortgages. Wouldn't hesitate to recommend
Will
Consultant
Surgery
---
Helped me choose the right Income Protection, Life Insurance and Critical Illness Cover plans. Darren (IFA) was very knowledgable and professional whilst talking me through my needs and options on the phone. Angel (PA) was very efficient, friendly and accessible. Any queries I have were answered swiftly and they worked to help me find policies that suited me. Overall a very painless process.
Naomi
GP - General Practitioner salaried
GP
---
In these times of unchartered waters it is so reassuring to have a financial skipper like Darren at the helm; whether you are a small river boat or an ocean going liner. He has a complete grasp of the individuals needs and has delivered consistently for me and for my family. I strongly recommend him as an excellent financial advisor.
Tom
Consultant
Medical
---
What were the circumstances that caused you to look for a financial adviser? Not having enough time or the expertise of wealth management. How did Darren Scott-Guinness help you? Very comprehensive, professional and reliable advice from the beginning. Always approachable. Have you seen the outcome you were hoping for? Yes. What could they have done better? Improve the website and compete with well known wealth management platforms.
Murali
Consultant
Speciality not listed
---