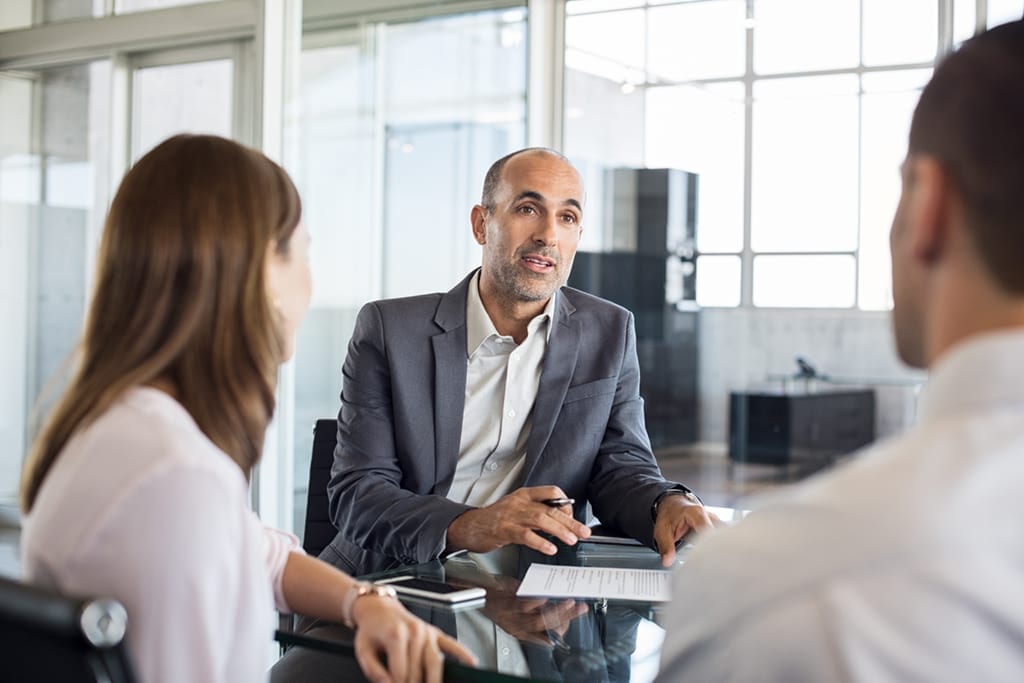 What to expect when you meet an independent financial adviser?
As busy medical professionals, it's hard to dedicate time to understand and plan out your finances. But it's important to plan for the future. Working with a financial adviser ensures you have an expert partner and a sound financial plan, and lets you stay focused on your career. Doctors and other medical professionals often have specific considerations when building a plan so it's crucial to work with one that specialises in your industry. They stay informed about legislation, pensions, and tax changes that may impact the sector and incorporate their knowledge into your plan.
Advisers put their knowledge and expertise to use for your benefit.
A good independent financial adviser (IFA) builds personalised financial plans according to every client's unique financial goals. A financial plan encompasses investments, savings, budget, insurance, and tax strategies. Advisers regularly check in with their clients to review their plan, re-evaluate their current circumstances and future plans and adjust their strategy accordingly.
Professions in the medical industry vary so it makes sense that everyone's financial situation will be different. A hospital doctor will need different guidance from a partner in a practice or a self-employed locum. Each situation deserves unique advice as everyone will have different savings goals. That's why it's so important to meet with an IFA with experience in the medical field to get advice tailored to your specific circumstances.
But what can you expect when partnering with an IFA who is an expert in giving financial advice for doctors?
Bespoke Planning
The biggest benefit of working with an adviser is getting dedicated financial advice. But there are plenty of other advantages from meeting with an adviser. It's an IFA's job to help you achieve your goals, so when you meet, you'll discuss what you hope to achieve financially with your life. An adviser can help you figure out the best plan to get you there. You'll review your short, medium, and long-term aspirations and develop a timeline of important events and milestones, plus get help prioritising each step. And whether it's helping you save on tax or setting up a retirement plan, IFAs set out to make sure you save money.
Some examples of financial goals might include:
Paying off school fees debt

Saving up for a house deposit

Building a retirement savings plan

Making a specific purchase

Starting a business venture.
An adviser can help you achieve all of these goals, and more. If you want to save for private school or higher education, an adviser can advise on how to do this. If you're in the market for a new home or rental property, advisers can help prepare your finances for your mortgage application and refer you to specialist brokers that can assist in your search. Advisers can also help you reduce your tax bill through tax efficient products, help keep your income tax as low as possible with pension contributions, and fully utilising inheritance tax (IHT).
Whatever your goals, an adviser can provide a plan.
Want access to exclusive financial content by doctors for doctors? Then join the 10'000 doctors who subscribe to our emails
Every step of the way
Graduation: In the beginning, an adviser will help you budget and save. We encourage working with an adviser early on, if not during university, then immediately after graduating. It's likely you'll have debt from university, and many fresh graduates also tend to spend beyond their means. So, any help they can get to get on track toward paying off debt should be welcome. Advisers may be able to uncover better ways to manage debt so you can pay less interest and pay down debt sooner, so be transparent about your debt, income, spending habits, and goals so you can get accurate advice.
Established in your career: When you advance in your career, your discussions with your adviser will evolve as well. They will need to learn your attitude toward risk so they can decide how aggressive they can be with your investment and savings endeavors. Your attitude toward risk dictates the types of investments recommended.
Later in your career: Once you have a plan to build your wealth, you'll need to protect and preserve it for years to come. There are various wealth protection plans out there, so an adviser can help you select the appropriate coverage to protect your existing income and future wealth. A financial adviser can also help you create an estate plan to ensure your wishes about your assets are fulfilled after your death.
No matter what stage of your career you're in, an advisor can help.
Importance of a specialist when seeking financial advice for doctors
It's important to find an adviser that is not only knowledgeable and experienced working with medical professionals, but one that you can trust. You're relying on them to build a financial plan, trusting them with your future, essentially. So, make sure they have your best interests in mind and they're someone that you feel confident taking advice from and handling your finances.
Advisers work with people in all stages of their careers and from a variety of different circumstances. As a successful medical professional, you might be comfortable financially now, but for most people, it takes a lot of hard work to get there. Many people start off with debt and need help paying it off. Others might be planning an extravagant retirement and need aggressive investments to help get them there. Financial advisers work to ensure you're in a great place now and set you up to have a lucrative future.
Once you have a plan it's time to seek an expert in financial advice for doctors
Goals and circumstances change, and so does the investment market, and so you'll need to stay in regular contact with your adviser to help you stay on top of your plan. Whenever you meet with your adviser, you should leave feeling positive and reassured about your plans. They should walk you through your plan, and when you meet to review periodically, let you know about the changes made and what the potential impact could be. You should always be aware of the performance of your investments and progress on meeting your goals. There's no need to take on the burden of financial planning yourself.
The experts at Dental & Medical  Financial Services help doctors build, protect, and enjoy their wealth by specialising in financial advice for medical and dental professionals. We take the time to understand the individual needs of all of our clients and look forward to helping you achieve your goals.
This does not constitute advice and advice should be sought in all instances before acting on it. The Financial Conduct Authority does not regulate tax advice. Dental and Medical Financial Services is an appointed representative of Best Practice IFA Group Limited, which is authorised and regulated by the Financial Conduct Authority.