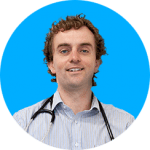 FIRE training for doctors
If FIRE training triggers thoughts of mandatory FIRE safety training, you'll be relieved to hear I'm NOT about to patronise you on whether to use the powder or water extinguisher on an electrical fire.
The FIRE I want to tell you about is Financial Independence Retire Early. 
Since I wrote my ebook where I shared that I will NOT be working until retirement age; which has already increased to 68 (from 65 when I first started medicine), I've had a lot of questions about FIRE.
The history of FIRE
The FIRE movement became popular in the early 00's and is a pretty basic concept. Live frugally, invest well and retire early. But that is not a new concept and I know plenty of doctors a generation ahead of mine that have FIRE.
For several reasons – decreasing remuneration, punitive pension taxation; FIRE is getting harder for doctors. Which is why we (doctors) all need to up our financial game. That's what Medics' Money can do for you – help you maximise every penny you earn and help you to get good financial advice for the right price.
Why I'm NOT FIRE.
FIRE in the purest form involves living frugally and exiting your career as early as possible. That is NOT my aim. 12 years since leaving medical school, I still love being a doctor and even if I did have the financial resources to do so (I don't yet) I wouldn't retire from medicine. BUT, there's no doubt the job is getting harder and less rewarding. Overbearing and increasing regulation, increasing workload with decreasing resources and decreased autonomy are just some of the many factors contributing to decreased job satisfaction. This has led many to burnout and RLE (Retire, Locum, Emigrate) which is a terrible shame for not only those doctors, but also the NHS and its patients. One way to avoid burnout, is to work less. And that's what I've done. I'm now one of those "part time" GPs that the media likes to denigrate. Yes I only work 3 days a week clinically. The fact that in those 3 "part time" days I do more hours, at more intensity, than your average non-NHS employee does in a "full time role" seems to escape the media. The non clinical work that fills the rest of my week is more flexible and less intense than my clinical work. 
I've done this by restructuring every part of my life. Saving and investing more, spending less and forgoing some, but not all, non-essential luxuries and developing different income streams. I have chosen to be able to drop my kids off at school 2 days a week and be there to pick them up. If that means I drive a 13 year old car sobeit. Like you, I've been trapped in the horrible cycle of staying late and working harder at work, surrounded by colleagues doing the same. But with good financial management you can escape that cycle. The good news is, as a doctor you can still have an amazing lifestyle on a reduced budget. For me growing up in a working class lifestyle, perhaps this frugal way of life is easier to accept and adapt to? It's a cliché that money doesn't buy you happiness. But until you've had very little or no money, you can't appreciate that having some money brings you options and choices.
So unless your plan is to work in the NHS full time and retire at an age decreed by the government's whims, you're going to need a backup plan. In my ebook we talked about some elements of this backup plan – managing your money by budgeting, setting financial goals and getting started with investing. In the future we will be talking a lot more about other ways you can achieve FIELRWYC or Financial Independence Enjoy Life Retire When You Choose.
If FIELRWYC is one acronym too far, even for doctors, every doctor should think about the concepts contained within it. Medics' Money can help you achieve it. 
You can  download my  free ebook here
Tom
Dr Tommy Perkins BSc(Hons) MBChB MRCGP PGDipClinDerm