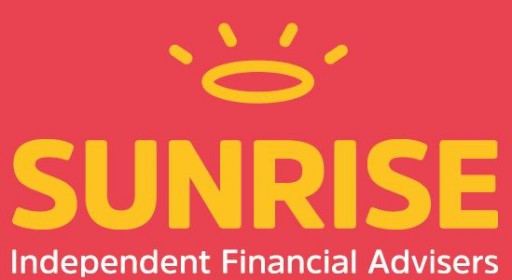 Sunrise Independent Financial Advisers
Location: Bristol
Medics Money Verified
Free initial first consultation
---
Review
---
Sunrise IFA offers completely independent financial advice. Founded and run by Guy Roper, Chartered Financial Planner, Sunrise advises clients across the South West. Guy has 18 years industry experience, a detailed knowledge of NHS pensions and benefits, and is a pensions and investments specialist. Sunrise IFA takes a particular interest in Socially Responsible Investing (sometimes known as ethical, ESG, or impact investing). Many of our clients are invested in keeping with SRI principles, but we are also happy to advise on more traditional investment options.
Professional bodies: Personal Finance Society
Services offered:
Estate planning. ( Guide price £ 1250.00)
Investment advice ( Guide price £ 1250.00)
Life Insurance and Income protection ( Guide price £ 1250.00)
NHS Pension advice ( Guide price £ 1500.00)
Private Pension advice ( Guide price £ 1250.00)
---
Reviews
Highly recommend Guy. He has been advising us for several years and from the beginning he understood our situation and needs. My wife and I are both surgeons and Guy managed to understand what kind of investments and financial future we wanted. His advice has always been honest, clear and professional. Very knowledgeable and always keeps an eye on how our investments are performing. He is a very pleasant person and hardworking professional and you will not be disappointed with him. M Blanco-Guzman Consultant Oral and Maxillofacial Surgeon
Manuel
Consultant
Speciality not listed
---
I would highly recommend Guy to anyone needing expert advice on NHS pension and personal finance planning. I have been advised by Guy for many years now, and latterly with his new company Sunrise. Meetings are always an absolute pleasure and I have consistently found his advice to be the most expert and helpful in comparison with the several other financial advises I have consulted.
Andy
GP - General Practitioner partner
GP
---
I initially contacted Guy about ethical investments. After reviewing my finances together he suggested I am probably not quite at a stage where investing is the right thing for me overall, but he was able to help me significantly reduce the cost of my insurance and protection whilst maintaining it at an appropriate level. Guy has been brilliant to work with. He is friendly, communicates clearly and precisely, did not pressure me into making any decisions, and I felt he gave advice in my best interests based on my situation. As this changes over the next couple of years and I am ready to start investing, I will be contacting Guy again.
David
ST3-ST6
Anaesthetics
---
Guy has extensive knowledge of the intricacies of the NHS pension scheme and a knack for explaining it. He is accessible and thorough and we have been very happy with the advice and help so far.
Dora
Consultant
Paediatrics and child health
---
Absolutely fantastic. Couldn't rate him highly enough. Friendly, professional, exceptionally thorough and has really got us on track. I feel very confident in the advice and help we have received and definitely felt he had our best interests at the forefront throughout. Thank you!
Annabel
GP - General Practitioner salaried
GP
---
I have received great advice from Guy Roper regarding NHS pension,private pension and investments. Guy gives clear explanations prompt reply on e.mails and is happy to visit at home. His suggestion have proven to be excellent especially around ethical investments. I can highly recommend his services
Ellen
GP - General Practitioner locum
GP
---
Guy is helpful professional and knowledgeable. He listens carfully and explains all the options and their pros and cons in a clear and comprehensible way. In particular he has an excellent grasp of the challanges of the NHS pension scheme and pension tax rules and this issues around retirement planning for doctors. I'm so pleased we discovered him - I would have no hesitation in reccomending him.
Katharine
GP - General Practitioner partner
GP
---
Guy has been outstanding from start to finish. Prompt, reliable, and an excellent communicator he was able to fit in around our busy lives, providing timely and well considered advice to suit our slightly complicated circumstances. As life has moved on the advice has proven to be excellent; nothing is too much trouble and he has anticipated our questions and queries. Always friendly, he has made complex issues straightforward and is extremely trustworthy.
Hazel
ST3-ST6
Medical
---
I have never used an IFA before other than attending a free meeting with the trade union's recommended firm. What a big different even from the first meeting. Guy clearly knows his trade. He helped me re-think trough my financial status and goals. He is very good at explaining my options to me, and is very client focused. There was no pressure in purchasing any product or service during our meeting. He makes his fees and commission clear even before our first meeting, which relieved alot of my anxiety. Communication through email is always prompt and efficient. He also has an interest and experience in ethical investment which is important for me. I can see myself using Sunrise's service for the long-term.
Irene
CT2
Medicine
---
Guy Roper is exemplary. He has a deep and up to date understanding of financial matters related to doctors and is able to decode with ease. All his comms are swift and accurate and he gives really clear advice. Very highly recommended.
David
Consultant
Emergency medicine
---
responsive, informative, helpful, clear, interested
Mark
Consultant
Speciality not listed
---
Guy made sure he'd got the full picture of my current finances, pension and what I was interested in before going through various options. I wanted to invest any private pension money ethically and have been really pleased with what I signed up for. Actually better financially than some standard/less ethical options! All in an engaging personalised manner, appointments to fit my time constraints, no hard sells and with everything explained in writing. I'd highly recommend Sunrise to anyone thinking they might need some advice. Thank you Guy!
Sue
Trust Grade
Psychiatry
---
I could not recommend Guy highly enough! He has helped my family and I with pensions planning, estate planning and income protection. His advice has been extremely valuable and has given me absolute peace of mind. Guy has that rare ability to explain complex matters in simple terms, without being patronising. I would also add that he has a compassionate touch that I think is probably rather rare in his line of work. I have already recommended him to several friends and would have no hesitation in doing so again.
Victoria
GP - General Practitioner partner
GP
---
Guy Roper (Sunrise Independent Financial Advisers) is very helpful and knowledgeable with a detailed understanding of NHS pensions and annual allowance issues. He also has expertise on socially responsible investing too. Great clarity of thought - explains things in an easy to understand way. Likeable and enjoyable to work with. Highly recommended if you are in need of financial advice.
Richard
Consultant
Emergency medicine
---
Life insurance, income protection. Happy to visit my home. Didn't push other products. Very responsive to emails.
Katie
Consultant
Radiology
---