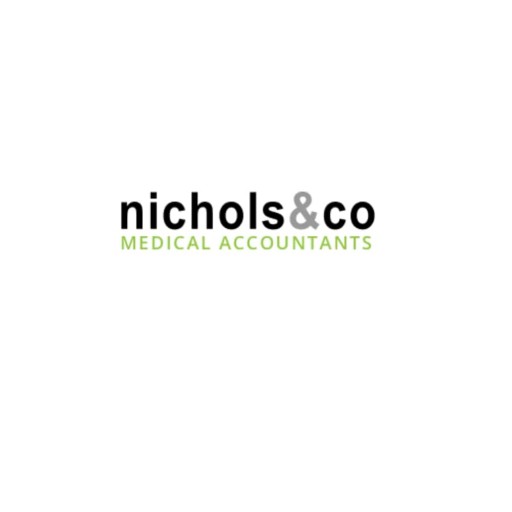 Nichols & Co
Location: Chipstead , Eltham
Medics Money Verified
Free initial first consultation
---
Review
---
Sometimes it can feel as if you are drowning in obscure forms, abbreviations or superannuated something or others. Our job is to try to help you make sense of it all, and guide you through the many financial choices you may face in your medical career. For over 25 years we have been helping Doctors, Consultants and Health Professionals navigate their way through the complex issues of taxation and pension planning in the Medical Profession. By being specialists in the field we stay up to date with the latest changes and make sure you always have the best advice, clearly explained by a helpful team of subject experts, and all in an agreed fixed price plan.
Professional bodies: ICAEW, ACCA, CIOT
Services offered:
General accountancy advice
GP locum accounts
GP partnership accounts
GP partnership advice
Limited company formations
Locum doctor accounts
Pension tax advice
Private practice accounts
Self-assessment
Tax planning advice
Tax rebates
---
Reviews
Nichols & Co have been my accountants for years. They did the accounts for my previous partnership and I was impressed with the their in-depth knowledge of medical accounts. I've found them to be knowledgable, responsive and offer ideas for tax efficiency. Since leaving my partnership, I have gladly continued to use their services for my annual tax returns.
Ricky
GP - General Practitioner salaried
GP
---
I am a self-employed contractor with some NHS employment combined. Debra has been my accountant for many years. Nichols & Co have given me years of approachable, friendly support and trustworthy advice. I have referred a friend who was very pleased that I recommended her to him. I have no hesitation in offering my recommendation.
James
Consultant
Occupational medicine
---
I have been impressed with the professionalism and knowledge of the team at Nichols and Co, specially Debra and Steve. Debra has been our practice accountant for many years and helped our practice on numerous occasions to improve income with targeted advise after review of our account. She has very good understanding of accounts related to general practice and I will highly recommend Nichols and Co to any practice looking for a new accountant!
NISHITH
GP - General Practitioner locum
GP
---
They have dealt with all my accounts and dealings with HMRC for last 9-10 years.
Ahsan
GP - General Practitioner salaried
GP
---
Very efficient and proactive accountants. Responsive to queries (often same working day, almost always next working day) and knowledgeable. Good advice on limited company, LLP and other structures for consultant private practice. Up to date with NHS pensions annual allowance information.
Andrew
Consultant
Radiology
---
Helpful and reliable - would recommend!
Alexandra
GP - General Practitioner locum
GP
---
Always helpful. Swift response to all enquiries and questions. And most importantly competent and knowledgeable with their vast experience dealing with medics. Highly recommended.
Hans
Consultant
Anaesthetics
---
With all aspects of financial advice and out accounts/ tax advice and payments and company set up etc Always available and accessible. Cannot commend them enough. Very patient with us.
Prem
GP - General Practitioner partner
GP
---
My practice were with another firm of accountants. Nichols took us over, sorted out are problems snd we didn't look back. Our names accountant was easily accessed and quickly responsive to our/my queries. On a personal level, I was helped with selling my surgery, and my retirement from my practice partnership.
Jane
GP - General Practitioner salaried
Medical
---
I have been a client of Nichols & CO for 20 years and have always found their accounting work and client support excellent. Steve, Shadmir and the rest of their team all work very closely together to deliver the end of year accounts and taxations in a smooth and efficient manner. I would recommend them to gp partnership practices since the company has over 20 years of experience with an excellent reputation amongst the gp practices.
maryam
GP - General Practitioner partner
GP
---
since joining they have given an excellent service from Shadmir, nothing seems to much trouble, very prompt
WILLIAM
GP - General Practitioner partner
GP
---
Fantastic service, very prompt and reliable, great knowledge of all NHS systems and the red tape it causes, up to date with the latest changes and impacts on the business, happy to recommend anytime
Tracy
Practice Manager
Practice Manager
---