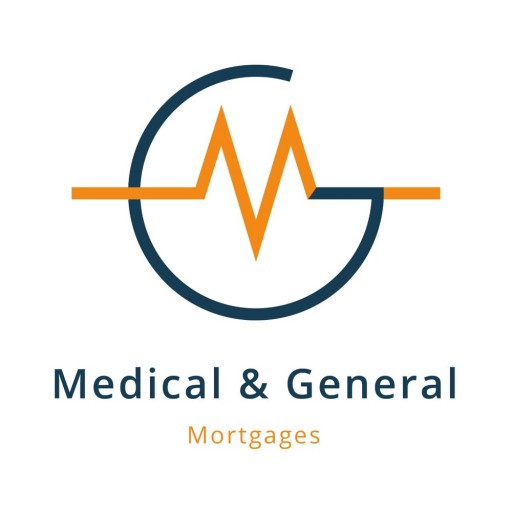 Medical & General Mortgages
Location: Leeds, London, Devon
Medics Money Verified
Free initial first consultation
---
Review
---
Medical & General Mortgages provides advice to Medics nationally and have access to the whole of the mortgage market. We offer video meetings as well as telephone meetings. If local, we would be able to meet in person. We are able to help you with all types of mortgages and at any stage in your career. We have a specialist panel of lenders who we work with for cases which don't fit the normal criteria. Whether you are a new GP partner without an income track record, self employed as a locum, or need to rely on private practice earnings, we will be able to help. If you are employed we have the full market to choose from. We are able to provide support with protection and all other aspects of financial planning including investments via Medical & General Independent Financial Advisers Ltd
Professional bodies: Chartered Insurance Institute
---
Reviews
Rob assisted with our remortgage application. He was approachable, and quickly understood what we wanted and why. He was quickly able to identify options and discuss them with us. He has continued to be available through the process. We made a very good decision to get his input and would thoroughly recommend him.
Max
Consultant
Psychiatry
---
Rob Muscutt was our mortgage advisor in buying our first house in February. He was very helpful, explained things clearly, gave us useful information presented in a way that was easy to understand. He was also prompt in replying to emails and always happy to speak on the phone when we needed to which I found particularly helpful
Richard
CT1 / ST1
Anaesthetics
---
Rob Muscutt was able to find me a mortgage based on locum salary when other mortgage advisers had said they wouldn't be able to. Would definitely recommend to a friend.
Josh
Locum
Surgery
---
Arranged a mortgage. Clear, helpful and a minimum of fuss (we were first timers and so no knowledge or experience of this area). Felt that the charge was clear up front and reasonable given the time and expertise. Would recommend.
Tom
ST3-ST6
Anaesthetics
---
Rob Muscutt was truly efficient and a pleasure to deal with. Understood my needs and was able to get the mortgage I needed. Quick to respond to emails and queries. An all round professional service. Will be recommended to friends and colleagues.
David
CT2 / ST2
Anaesthetics
---
George, the mortgage advisor at Medical and General, was incredibly helpful with regards multiple mortgage scenarios that played out during our search for a house. Before eventually finding a new place there were various thoughts about how we might manage our existing mortgage in the transfer to a new property, and how we might lend more to do renovation work. George always got back to us very quickly with different mortgages for different levels of lending and the associated LTV, %APR and monthly repayments. Thanks for your help.
Richard
ST3-ST6
Psychiatry
---
Me and my husband contacted Medical & General after listening to one of the webinars. Our advisor has been George who has been fantastic and professional throughout and went through in detail regarding different types of insurance cover available in the market place. This helped us to make an informed decision and George helped every step of the way. We also used their new tool financial health check which gave a very in depth analysis of our future investment plan and has really helped us to think about our future plans and retirement. I would highly recommend using Medical & General for personal financial and insurance matters.
Sumeet
GP - General Practitioner salaried
GP
---
Sourced both essential life and income protection insurance that suited me and my situation and discussed additional products for me to consider
Steven
GP - General Practitioner locum
GP
---
Pensions advice Such a fantastic service-thorough, caring and detailed knowledge. You addressed all my concerns promptly. The best financial advice service is with this team - no question. I did my research as to who to approach and it's paid off. And the team liaised with NHS Pensions so well. Thank you so much Medical and General.
Sandhya
GP - General Practitioner salaried
GP
---
George was super helpful, professional and hugely informative when discussing mortgage options. He gave an accurate timeframe and stuck to it. Not a single complaint. We subsequently also spoke to Mike and had an extended discussion with regards my pension and financial situation. He explained everything clearly and answered all my questions with no pressure to 'on-board'. We haven't yet taken things further, but this is due to my disorganisation and lack of time and energy, rather than a lack of willingness.
Robert
ST3-ST6
Medical
---
Pension advice. Financial planning and tax optimisation. Saved me £50k in tax when spotted a mistake in my accountants calculations regarding applying for individual protection. Really friendly, helpful and reliable. Every time I have used them I have been better off as a result. No hard sell of life insurance, portfolio planning etc but again extremely valuable advice when it's required. Fantastic service.
Kevin
GP - General Practitioner partner
GP
---
I have been working with Mike Harms and Medical & General for the last 5 years. Initially this was help with finding a suitable income protection product after finding I no longer had the level of cover I thought I had with a previous company. We moved away from the area but have continued to use the company as we felt we could trust the advice given and everything is always explained really well. We have gone on to use their services for other products including life insurance and mortgages. Nothing is too much trouble and communication via the online portal is really helpful.
Laila
GP - General Practitioner salaried
GP
---
Fantastic first consultation with Mike Harms at Medical & General - extremely professional, thorough, and gave immediate expert advice. This was followed this up by Mike going over & above to sort the issue the same day. Very impressed & will certainly continue to seek advice from this company. Many thanks.
Penny
GP - General Practitioner partner
GP
---
Over many years we've had general advice ,education and guidance on all things financial including Family finances , pension, income protection & inheritance tax planning. Mike has a client based holistic approach , taking a genuine interest in your plans and aspirations with a view to providing appropriate financial advice to enable you to achieve your goals . I've never been made to feel stupid, nor have I ever felt under pressure to commit...I have just been grateful for his help, and have no hesitation in recommending his services.
Emma
GP - General Practitioner partner
GP
---
I approached them with specific needs-income protection. Quick professional service, answered all my questions. I got what I came for with no hassle.
Mate
ST3-ST6
Surgery
---
Some years ago I was considering retirement from the NHS and met Mike, from Medical and General, at an evening meeting regarding pensions options, whilst planning to continue to work in the NHS for a few more years. Further to that meeting, I did take my pension and was guided through the process by Mike. Having taken my pension, whilst continuing to work in the NHS, Mike has advised and supported me through the process of investing my capital sum in a variety of financial vehicles. We meet regularly and communicate frequently regarding my financial portfolio, which is being managed appropriately with rebalancing when deemed necessary. Mike has also been helpful in giving advice with regard Capital Gains and personal short-term financial management. My portfolio plan was based on the longer term, and certainly currently that plan is earring fruit, following a period of strong financial growth in the markets.
Paul
GP - General Practitioner partner
GP
---
I work in the NHS and looked to take early retirement and needed expert advice about my pension. Mike Harms from Medical and General had a thorough knowledge of the complexities of the Pension scheme and has been able to allow me to maximise my opportunities financially and professionally.
Jolyon
GP - General Practitioner partner
GP
---
My wife and I have been consistently impressed by Mike and all he has done for us over the last few years. We found him when we were trying to obtain a mortgage. Due to very complex working arrangements where I was becoming self-employed and my wife was embroiled in the Junior Doctor Contract dispute, we had been declined several times by various banks, and another large medical financial advisor company based in Exeter had only managed to give us a very poor deal on a mortgage that we could not afford. Thankfully, through a lot of hard work and insider knowledge Mike managed to get us a mortgage with better rates than any of the others we had looked at. He then managed to explain about all the other insurance products we might need in terms we could understand, and we were free to pick the products we felt we needed. I highly recommend Mike and his team to all my colleagues as I genuinely haven't found anyone out there that gives better financial advice.
Nick
GP - General Practitioner partner
GP
---
I received a very helpful personalised advice on my NHS pension.
Peter
Consultant
Radiology
---
Came recommended by word of mouth and they deserve every success. Huge up to date knowledge and experience and excellent advice about the NHS pension scheme. Woks very well with, but completely independently from, my accountant and from financial / insurance institutions. I am highly likely to continue with their advice for my future financial decisions.
Chris
GP - General Practitioner partner
GP
---
Outstandingly helpful. Mr Harms spent a lot of time explaining pension issues and options for management. Very knowledgeable. I can thoroughly recommend!
James
Consultant
Anaesthetics
---
Great service. Good communication. No pressure. Excellent appropriate products recommended. Felt very comfortable dealing with them.
Jo
GP - General Practitioner locum
GP
---