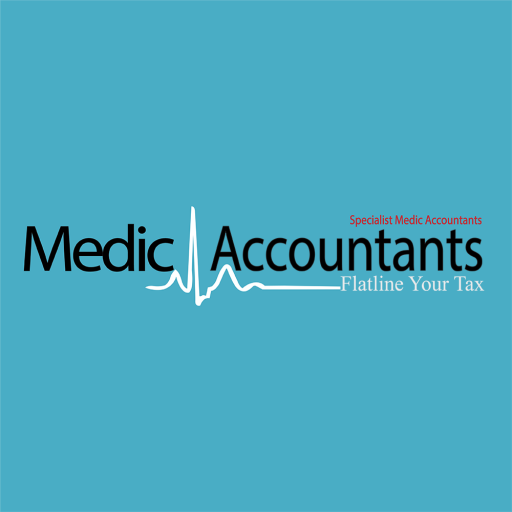 Medic Accountants (UK) LLP
Location: Birmingham, Borehamwood
Medics Money Verified
Free initial first consultation
---
Review
---
Medic Accountants are Specialist Accountancy firm with Offices in London and Birmingham. We are currently working for over 300 practices and 3000 medics across UK, we are one of the major Medical payroll providers in UK. We operate on personalise services and our aim will be to maximise profit of the practice (through efficient practice management to increase income) and minimise your taxes through effective tax planning. As tax affairs of all partners may differ we can setup one to one meetings with partners to go through their tax affairs in addition to practice meeting with all partners. We have inhouse team to advise on Capital Gains, Inheritance tax and advance tax planning, we also are partner with Barclays and can assist Surgery/partner with funding requirements.
Professional bodies: ACCA
Services offered:
General accountancy advice
GP locum accounts
GP partnership accounts
GP partnership advice
Limited company formations
Locum doctor accounts
Pension tax advice
Private practice accounts
Self-assessment
Tax planning advice
Tax rebates
---
Reviews
Quite approachable and easy to get hold of the right member of the team. Good value for money
jarir
GP - General Practitioner partner
GP
---
When I moved to Medic Accountants a few years ago, it was such a huge relief as I was comfortable in knowing that my accounts are managed very professionally and accurately with peace of mind. The team has been very approachable whether it is by phone, e-mail or face to face. Mansoor has helped me whenever I needed a face to face meeting to go through my accounts in details and how to best manage my tax affairs and finances. I highly recommend Medic Accountants.
HAIDER
GP - General Practitioner locum
GP
---
Medic Accounts has provided me with a professional and friendly service over the last 3 years. Mansoor and his team have always been available to answer any queries and have provided me with invaluable advice regarding my finances. I would highly recommend their services.
Samir
GP - General Practitioner locum
GP
---
Mansoor and his team provide an excellent accountancy service. They cater well for medical orientated accounts and have provided golden advice on managing my busy practice and personal accounts. They are always polite, patient and ready to clarify any queries. A special thanks to Mansoor and the wider team for all the hard work and removing the complexity of accounts.
Khalid
GP - General Practitioner partner
GP
---
Mansoor from Medic Accountants is a fantastic, highly knowledgeable and an expert in all areas of accounting , taxation, future planning. He provides a bespoke service and is available to his clients. If you are looking for an expert medical accountant , highly recommend them.
Bilal
GP - General Practitioner partner
GP
---
Excellent, reliable, trustworthy
Olga
ST3-ST6
Medical
---
Always there for advice and great support
Babar
GP - General Practitioner locum
GP
---
Medicaccountants have always been very accessible and professional with their service and I would highly recommend them to prospective GP surgeries.
Varun
GP - General Practitioner partner
GP
---
Always helpful and ready to clarify my accounting queries.
GY
GP - General Practitioner salaried
GP
---
Very good at helping me simplify the process and for providing advice.
Kabir
GP - General Practitioner locum
GP
---