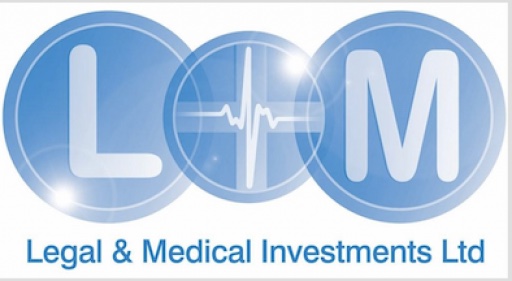 Legal and Medical Investments Ltd
Location: Midlands
Medics Money Verified
Free initial first consultation
---
Review
---
We are independent financial advisers who specialise in providing high quality financial advice to members of the medical profession. Our clients benefit from a full financial planning service, including protection, investments and pension advice, with particular focus on the NHS pension scheme. Our services are relevant to both personal and business requirements. At the heart of our philosophy lies an in depth understanding of both the specific issues relating to your profession and wider legislative changes, particularly surrounding pensions. We are not tied to any company or organisation and are authorised and regulated by the Financial Conduct Authority.
Professional bodies: Chartered Insurance Institute (CII)
Services offered:
Life Insurance and Income protection
---
Reviews
Gave comprehensive and well explained information and relevant advice on various financial matters, including Income Protection, Critical Illness Cover, Pensions and Savings.
Philip
Consultant
Speciality not listed
---
Michael Miles has helped me with annual reviews for the last 15 years to insure me for occupation-specific lost-income protection (Zurich; never had to use this luckily), maximize my ISA and unit trusts investments and helped me all this time with well founded expert advice regarding my NHS and private Aviva pensions. His advice has been very knowledgeable and most useful to me, much more than my NHS Trust pensions adviser ever could. Since I retired 1 year ago our annual meetings have continued (unlike the NHS Trust pensions adviser ceased being responsible). He has gained my trust even more now that he has become an independent FSA adviser.
Marlies
Consultant
Surgery
---
Mike has been our financial advisor for many years now and we are so grateful for his financial guidance over that time. When times have been challenging, he has been able to find us a way through to keep us feeling financially secure. He is always calm and reassuring despite us being disorganised and far from financially savvy!
Jo
Consultant
Speciality not listed
---
Mike has advised us on Pensions and Savings for a number of years now. He is very professional in his approach and his advice has been extremely valuable to us.
Sue
Consultant
Anaesthetics
---
Mike rescued me at a time when the pensions bills came. I had no understanding and knew about it more then my accountants or other financial advisors
Sat
Consultant
Surgery
---
Michael Miles has been a trusted adviser to us over a period of 20 years or so. We feel fortunate to have benefitted from his careful, thoughtful and knowledgeable advice to us over this period. We have recommended him to family members and friends in need of advice during this time and he has gone out of his way to be helpful even in difficult circumstances.
MARTIN & LINDA
Consultant
Surgery
---