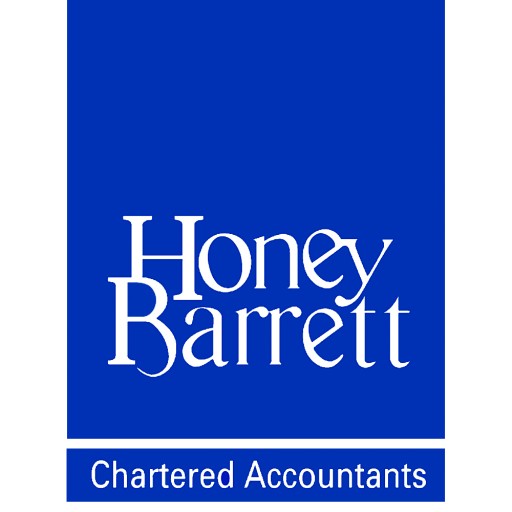 Honey Barrett Limited
Location: Bexhill on Sea
Medics Money Verified
Free initial first consultation
---
Review
---
Honey Barrett are highly experienced independent specialist medical accountants based the South East, delivering services to medical professionals nationwide. Our team of chartered accountants look after a large number of GP practices and partners, locums and salaried GPs, hospital doctors and consultants in private practice. We provide both compliance and advisory services tailored to your individual needs. Demonstrating our commitment to this complex and ever-changing field, our partners were instrumental in forming AISMA, the Association of Independent Specialist Medical Accountants. We helped set the demanding requirements necessary to hold membership to this body so you can rest assured our accountants are amongst the best advisers in the country on the key finance issues facing healthcare professionals today. At Honey Barrett we offer a free initial consultation to uncover what you're really looking for in a medical accountant. Our service to you is individually quoted on a fixed fee basis and you will always be aware up front if any additional time is needed due to special circumstances. Once you become a client of ours, we're always available at the end of the phone for unlimited support, giving you the reassurance that you can contact us whenever you need for advice. We can also conduct meetings via video conference if you prefer, offering a more personal discussion yet eliminating any valuable time lost to travelling. We're an experienced team of experts who are passionate about what we do. It's our promise to give you an efficient service with the focus on ensuring you keep as much of your hard-earned income as possible. If you do choose to appoint Honey Barrett as your accountant, our rates our highly competitive and we would look forward to building a long-lasting relationship with you.
Professional bodies: ICAEW, CIOT
Services offered:
General accountancy advice
GP locum accounts
GP partnership accounts
GP partnership advice
Limited company formations
Locum doctor accounts
Pension tax advice
Private practice accounts
Self-assessment
Tax planning advice
---
Reviews
Made figuring out my complex tax return so much easier - money well spent for peace of mind. Very friendly, supportive and efficient. Highly recommend.
Miranda
GP - General Practitioner locum
GP
---
I could not recommend the company enough, especially Liz Densley who has been managing my accounts. She is very responsive, highly professional and incredibly knowledgeable about the complexities of accounts for medics. She has sorted through issues I have had with my locum accounts and complex HMRC issues. Thank you Liz and her team.
Peter
GP - General Practitioner locum
GP
---
I really recommend Honey Barrett (especially Abi Newbury) for their medical accounting services. They are always so thorough and quick to respond to any queries or questions I might have. I have complete confidence in them to manage my annual tax returns and they really understand the complexities of working both as a salaried GP and a locum. It takes all of the complications away to have Honey Barrett prepare my accounts.
Katie
GP - General Practitioner locum
GP
---
I first used Liz Densley and the team at Honey Barrett in 2009 - this is after I stopped being a GP partner and when I started doing locum work and a variety of employed and freelance roles. Nothing is ever too much for Liz and her team. They always deliver in good time and spot things I would never have noticed. Superb professional, friendly and top quality service - they understand the financial issues and needs of doctors and the complexities of the NHS and freelance work. They have always looked after me and I cannot fault them.
Chris
GP - General Practitioner locum
GP
---
Abi and her team have been incredible. I contacted them through Medics Money and they got back to me straight away. I needed help with my tax returns and Abi went above and beyond to help me. Despite me being completely clueless about all things money Abi guided me through it making it a painless experience. I could not have done it without her. 5 stars is not enough! Highly recommend!
Charlotte
GP - General Practitioner salaried
GP
---
Very friendly, helpful. Helped me make financial decisions about my current and future employment/self employment. I feel confident they will do a good job.
Ellen
GP - General Practitioner locum
GP
---
Liz has been incredibly helpful, her knowledge and guidance vast, and essential to help guide me as I completed my training and started locuming. She took time to explain the complexities regarding tax and pensions. I felt very comfortable putting my accounts on her hands and making it a very stress free process.
Liz
GP - General Practitioner locum
GP
---