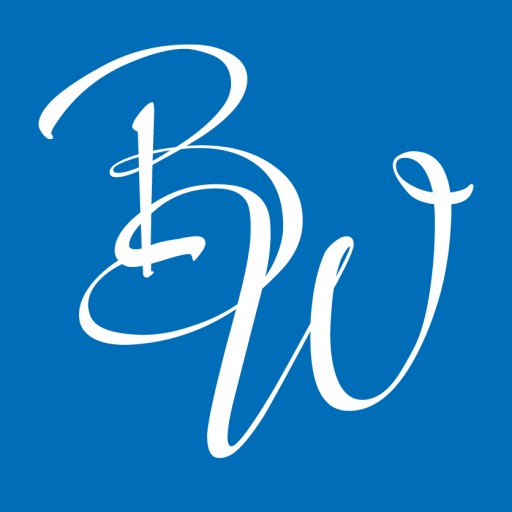 BW MEDICAL ACCOUNTANTS LTD
Location: Leeds, Newcastle, London
Medics Money Verified
Free initial first consultation
---
Review
---
BW Medical Accountants is one of the largest independent, specialist medical accountancy firms in England. BW exclusively acts for healthcare professionals and specialises in providing accountancy, tax and NHS pension management services to Doctors, Consultants, GP Locums, GP Practices, Practice Managers and officers within the NHS. Operating in a niche industry, BW is fully aware of the issues currently challenging your profession. Their specialist services are focused on helping to ensure you can maximise your income in the new NHS and make informed financial decisions. Our 35+ strong team can support healthcare professionals from qualification through to retirement. The term 'specialists' seems to be everywhere these days and just about everyone purports to specialise in something. However, BW Medical truly are 'The specialist medical accountants' when it comes to medical finance. Just ask their clients. BW operate a fixed fee billing policy which includes free telephone and email support. This enables BW to build long-lasting relationships with clients and ensures you have peace of mind to contact your accountant for expert advice as and when you require it. Fees are dependent on your specific circumstances, following a FREE initial discussion, a fee quote will be provided. You can then decide if you wish to appoint BW. Rates are highly competitive and after tax allowances have been made, the net cost to you is negligible when you consider what it could cost you if you don't appoint a true expert. If you pay peanuts... you get...….!
Professional bodies: AISMA
Services offered:
General accountancy advice
GP locum accounts
GP partnership accounts
GP partnership advice
Limited company formations
Locum doctor accounts
Pension tax advice
Private practice accounts
Self-assessment
Tax planning advice
Tax rebates
---
Reviews
- Provided info about rebates. - Reviewed my current tax situation and provided guidance as to when an accountad will be needed.
Israel
Trust Grade
Psychiatry
---
Following an initial administrative lapse, after a director retired from BW without adequate succession planning, BW and more specifically Tina Milligan, NHS Pensions Manager with her support team excelled in resolving a complex NHS retirement issue, professionally and efficiently. They proactively completed all required documentation and advised and guided me through the process of correcting historic errors by NHS Pensions and PCSE empowering me to successfully challenge the relevant authorities with a positive outcome. Agreeing your final NHS Pension is one of the most important financial moments of any career and I'm grateful that I had the resource of BW to support me.
David
GP - General Practitioner partner
GP
---
Produced a pension and tax report covering a long period of my career, taking into account my MHO status. Discovered many errors in the information held by my payroll department and the pensions office, so well worth doing.
Louise
Consultant
Psychiatry
---
Very well organised
Farideh
Consultant
Speciality not listed
---
They gave me very helpful to guide my decision regarding LTD or self employed. They were also very professional.
Voke
GP - General Practitioner salaried
GP
---
No fuss, quick, easy service - got me in touch quickly with a specialised accountancy firm for doctors
Jack
Locum
Medical
---
Specific and specialised advice tailored to my financial needs. I feel like I am in safe hands with regard to future financial planning and tax management.
Happy Doc
Consultant
Medical
---
Always very helpful and prompt in their responses to queries.
Kevin
GP - General Practitioner locum
GP
---
I'm pleased to supply a reference for BW who have given myself and colleagues really excellent accounting and financial services over a number of yrs.
Stephen
GP - General Practitioner locum
GP
---
They said they would be in contact but never contacted me. Tbh I don't have time to chase after people to try and give them my money!
Cathy
Consultant
Psychiatry
BW MEDICAL ACCOUNTANTS LTD Replied: Our Tax Director had a telephone conversation with this Doctor. The query turned out to be about pension growth rather than requiring specific tax services so our NHS Pension Management team also followed up via email. We aim respond to all enquiries in a timely manner and initial free consultations are with Senior technical experts within our team. We invest considerable time upfront to engage with potential clients, if enquiries are urgent then potential clients also have the option of calling our team. Although we live in a digital age, email is a non-urgent form of communication. We are disappointed to receive this review and comment as we genuinely strive to deliver a first class service to our portfolio of over 1,200 NHS Professionals.
---
BW acted as my practice accountants from their inception when the expert team we had worked with for many years moved from RMT to set up their own company. Their expertise in medical accounting is unparalleled. After retirement and a period of part time locum work, they continue to act for me.
Gordon
GP - General Practitioner partner
GP
---
Excellent specialist medical accountancy firm. Very professional and go above & beyond to help answer any queries and explain anything you don't understand. Highly recommended.
Kiren
GP - General Practitioner locum
GP
---
BW provided input in respect of my pension planning. They are clearly experts in this area-Knowledgeable, professional and supportive at all times
AJAY
GP - General Practitioner partner
GP
---
Fast, efficient and answer queries clearly and helpfully. Good advice benchmarking us against others without being judgemental. As all accounts fees creep up but so far good value for the expertise.
Quentin
GP - General Practitioner partner
GP
---
Tax return
Sarah
GP - General Practitioner salaried
GP
---