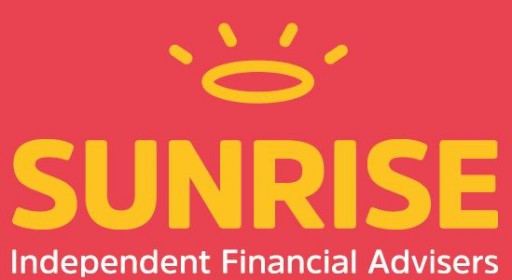 Sunrise Independent Financial Advisers
Location: Bristol
Medics Money Verified
Free initial first consultation
---
Review
---
Sunrise IFA offers completely independent financial advice. Founded and run by Guy Roper, Chartered Financial Planner, Sunrise advises clients across the South West. Guy has 18 years industry experience, a detailed knowledge of NHS pensions and benefits, and is a pensions and investments specialist. Sunrise IFA takes a particular interest in Socially Responsible Investing (sometimes known as ethical, ESG, or impact investing). Many of our clients are invested in keeping with SRI principles, but we are also happy to advise on more traditional investment options.
Professional bodies: Personal Finance Society
Services offered:
Estate planning. ( Guide price £ 1200.00)
Investment advice ( Guide price £ 900.00)
Life Insurance and Income protection
NHS Pension advice ( Guide price £ 1200.00)
Private Pension advice ( Guide price £ 900.00)
---
Reviews
Life insurance, income protection. Happy to visit my home. Didn't push other products. Very responsive to emails.
Katie
Consultant
Radiology
---
Guy Roper (Sunrise Independent Financial Advisers) is very helpful and knowledgeable with a detailed understanding of NHS pensions and annual allowance issues. He also has expertise on socially responsible investing too. Great clarity of thought - explains things in an easy to understand way. Likeable and enjoyable to work with. Highly recommended if you are in need of financial advice.
Richard
Consultant
Emergency medicine
---
I could not recommend Guy highly enough! He has helped my family and I with pensions planning, estate planning and income protection. His advice has been extremely valuable and has given me absolute peace of mind. Guy has that rare ability to explain complex matters in simple terms, without being patronising. I would also add that he has a compassionate touch that I think is probably rather rare in his line of work. I have already recommended him to several friends and would have no hesitation in doing so again.
Victoria
GP - General Practitioner partner
GP
---
Guy made sure he'd got the full picture of my current finances, pension and what I was interested in before going through various options. I wanted to invest any private pension money ethically and have been really pleased with what I signed up for. Actually better financially than some standard/less ethical options! All in an engaging personalised manner, appointments to fit my time constraints, no hard sells and with everything explained in writing. I'd highly recommend Sunrise to anyone thinking they might need some advice. Thank you Guy!
Sue
Trust Grade
Psychiatry
---
responsive, informative, helpful, clear, interested
Mark
Consultant
Speciality not listed
---
Guy Roper is exemplary. He has a deep and up to date understanding of financial matters related to doctors and is able to decode with ease. All his comms are swift and accurate and he gives really clear advice. Very highly recommended.
David
Consultant
Emergency medicine
---