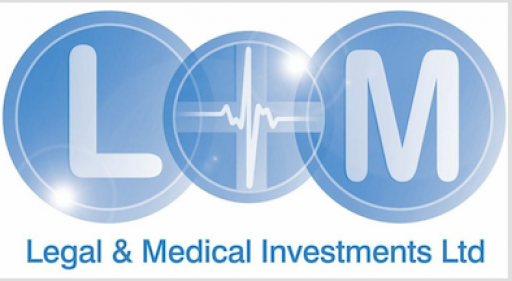 Legal and Medical Investments Ltd
Location: Sevenoaks, South East London , Kent
Medics Money Verified
Free initial first consultation
---
Review
---
We are Independent Financial Advisers who specialise in providing high quality financial advice to members of the medical profession. Personally, I have been advising medical professionals for over 15 years. Our clients benefit from a full financial planning service, including protection, investments and pensions advice, with particular focus on the NHS Pension scheme. Our services are relevant to both personal and business requirements. At the heart of our philosophy lies an in depth understanding of both the specific issues relating to your profession and wider legislative changes, particularly surrounding pensions. We are not tied to any company or organisation and are authorised and regulated by the Financial Conduct Authority.
Professional bodies: CII (Chartered Insurance Institute)
Services offered:
Investment advice
Life Insurance and Income protection
---
Reviews
Jill was amazing at helping me sort out all my finances, from life insurance to NHS pension and investments. She listened, was non -judgemental and explained things to me in a way I could understand.
Heidi
GP - General Practitioner locum
GP
---
Jill has been our financial advisor for some years now. At our initial meeting she made sure that she understood our needs, how much access we needed to our money, what expenditure we had already planned etc and then recommended investments in the most tax efficient way. She regularly reviews our finances to ensure that our investments are still appropriate and meeting our needs, recommending and making changes as necessary. I feel confident that our money is being managed well and that I can leave everything in Jill's hands.
Janet
Consultant
Paediatrics and child health
---
Jill helped us review all our finances. She has been excellent. She helped us think outside the box to get us to make our money hard. She ensured the balance of enjoying the here and now and planning for the future. As a couple she ensured we got to the same page - when we started the process we were poles apart with how we wanted to manage our money! I cannot recommend her highly enough.
Charlotte
GP - General Practitioner partner
GP
---
Clear, honest advice. Not pushy about the services they offer. Very much guided by what you want to achieve.
Antonine
GP - ST2 - 3
Medical
---
When considering pension options in 2011 the BMA put me in touch with an independent financial adviser. I was fortunate to link up with Jill Eccleshall who has advised me on all aspects of NHS and other pensions since then. She has a been a reassuringly constant source of advice on these; portfolio investments and IHT planning. My wife and I value the clear, jargon free explanations and thoughtful suggestions. Very highly recommended.
Sean
Consultant
Speciality not listed
---
Jill has been my & my wife's financial adviser for well over 12 years. We are both doctors, one in general practice one in hospital practice. Jill has always given us excellent practical advice tailored very specifically to our own personal needs & attitudes to risk etc. She has managed our finances wonderfully such that we paid off our mortgage by our late 40s. Jill has an encyclopaedic knowledge of financial products and issues yet explains everything very simply. She has also been most helpful in advising other members of my family. Jill is fantastic and by taking the worry out of our financial planning has allowed us to focus on other things. I cannot recommend her enough.
Michael
Consultant
Pathology
---